VinraTech A Unit Of Rbarn Soft LLP
What Clients Says About Us
A Website Development Company That Inspires Trust
Calisoft has partnered with VinraTech on a few mobile projects and we are really happy with the quality of the work and the timing. I really recommend working with VinraTech. The have the right experts for your Android and iOS mobile apps
Fabio De Lorenzo
Technical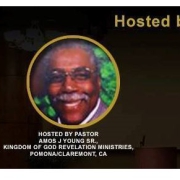 Flexible approach (creating a new site from the scratch) and professional attitude. Thank you so much Flexible approach (creating a new site from the scratch) and professional attitude. Thank you so much
New project for my website and VinraTech a Unit of Rbarn Soft LLP is great in his job. Communication is a pro. I recommend. Very professional and good.
If I had a six star opportunity, I'll gladly give them. They are committed to their jobs, follow hierarchy and are customer friendly. Thumbs up VinraTech
Had some more work done on the website by Vinay and his team. Great as usual. Very easy to fix problems. Will call on them again. Thanks team.
VinraTech worked diligently to make my website perfect and they have great customer satisfaction.